Explore possibilities and get more things done using SeeYouDoc MS
Bring together all your network's necessities like tracking, bulk messaging, individual profiling, and more.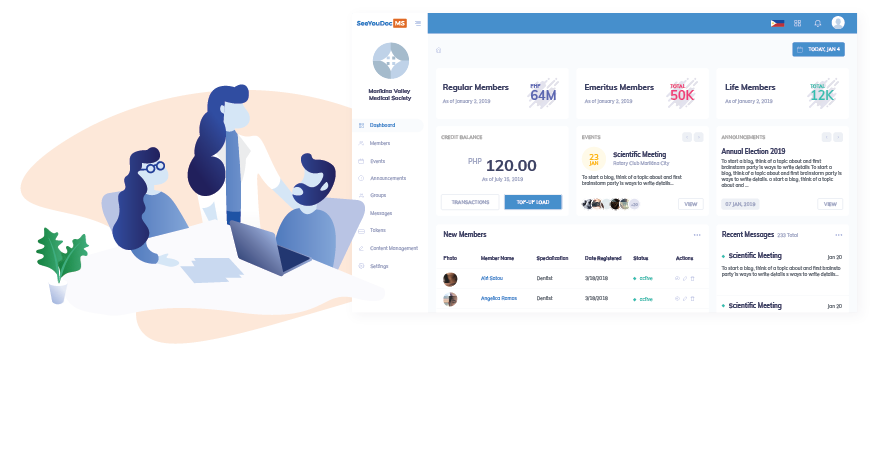 Admin
Post announcements, regulate CPD points, and manage members by sending SMS simultaneously to multiple users.
Member
Give practitioners the convenience to view their statement of account and track the progress of their CPD points.
Online Profile
Take advantage of having your own public domain and let users view announcements, latest news and events.