Run your clinic with ease using SeeYouDoc MC
SeeYouDoc MC is a multi-specialty clinic management platform that helps you efficiently manage your clinic, affiliated medical practitioners, appointments, schedules, and patients.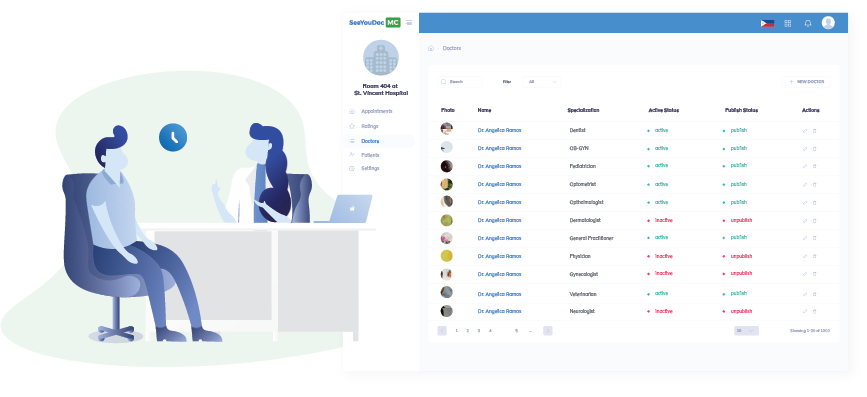 Admin
Simplify the way you manage practitioner and clinic profiles including schedules and appointments.
Alerts
Get real-time updates and remind your doctors and clinic administrators about an event or latest info.
Analytics
Be in the know as you monitor the demographic data about your clinic.