Innovating Health Care
SeeYouDoc offers a free and convenient way to find board-certified doctors and swiftly book appointments and online consultations. Whatever time of day and wherever you may be, you can easily search for doctors by name, location, specialization, or through your Health Maintenance Organization (HMO). With just a few clicks, you can now easily access the information you need regarding a doctor's practice and then book an appointment accordingly.
SeeYouDoc is an online medical and/or dental appointment booking system first introduced to doctors in Marikina City, Philippines. Proudly made by Marikeños. SeeYouDoc aims to be the trusted healthcare partner of men and women — young and old alike. Aside from appointment booking and online consultations, SeeYouDoc also offers listing and facility management services. Here is a guide to know how SeeYouDoc can work for you as a patient.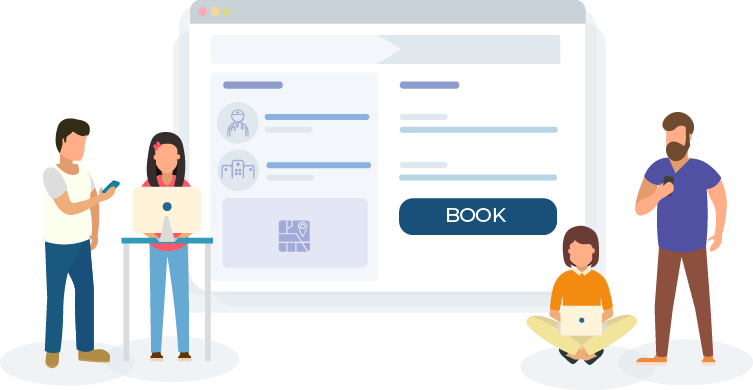 3 easy steps for better health
Do you have health concerns? At SeeYouDoc, searching and booking medical appointments and consultations to our partner doctors are as easy as 1-2-3.
SEARCH DOCTORS AND FACILITIES
Quickly search for medical practitioners and facilities in your area and see their availability and the services they offer.
SELECT DOCTORS AND FACILITIES
Choose a doctor with the right specialization or medical facility that suits your needs.
BOOK APPOINTMENTS
Sign up for free and instantly book your medical appointments and online consultations anytime, anywhere.